Celebrate 50 Years of Fischoff
Saturday, January 28th, 2023
A time to reflect on the golden moments of Fischoff with friends and family as we celebrate 50 years of inspiring performances. Join us for a golden evening of warm conversation and occasion to toast the thrilling golden anniversary. Savor a golden inspired dinner and, of course, a solid gold performance by Pacifica Quartet.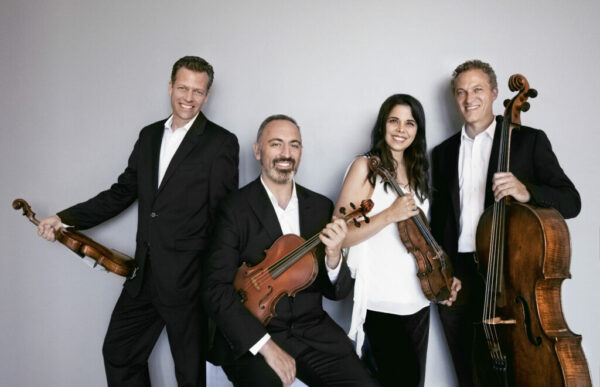 Credit: Lisa-Marie Mazzucco
Performance by
Pacifica Quartet
Two-time Grammy Award-winning ensemble and Fischoff alumni
"Nothing short of phenomenal" – The Telegraph
Since their time at Fischoff in 1995, the multiple Grammy Award-winning Pacifica Quartet has achieved international recognition as one of the finest chamber ensembles performing today.
Thank you to our generous sponsors for supporting the Fischoff National Chamber Music Association for the past 50 years and into the next!