Celebrating 50 Years
From a little spark grows a flame, and Fischoff is just warming up.
Our Mission: Inspiring lives through breathtaking performances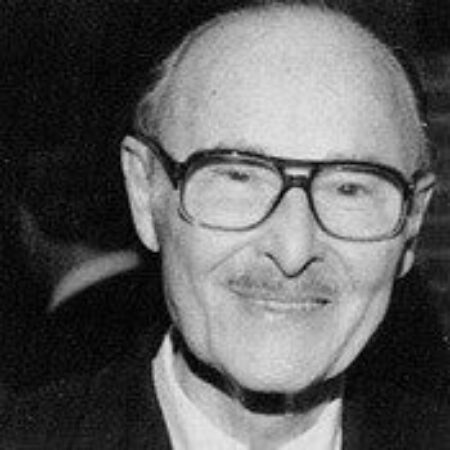 Our History
In 1973, Joseph E. Fischoff and fellow members of the South Bend Chamber Music Society sought an innovative way of encouraging young people to pursue chamber music study and performance. The idea of a competition arose, and that first year, six ensembles participated. Little did the society members know how their idea would grow. 49 years later, 105 ensembles competed, representing 31 different states and 23 nationalities. Today, still at home in South Bend, Indiana, the Fischoff Competition is the largest and longest running chamber music competition in the nation. Mr. Fischoff and his friends could not have known that their experiment, and abiding passion for teaching young students the fine craft of chamber music, would launch the careers of hundreds, and enhance the lives of thousands of aspiring musicians.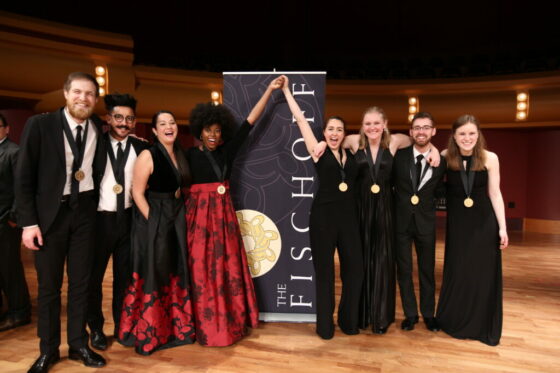 Since its founding, more than 7,800 musicians have competed, many of whom have gone on to distinguished careers in music performance and education, including Indiana native and three-time Grammy Award Winner, violinist Joshua Bell, the genre-defying contemporary ensemble Eighth Blackbird, and the Pacifica Quartet, 2020 Grammy Award Winner for Best Chamber Music Performance.
The Fischoff distinguishes itself from all other music competitions by remaining true to its core mission: to encourage and educate young musicians in the discipline and expression of chamber music. Committed to music education, Fischoff partners with its distinguished Competition alumni to deliver free, innovative music programs to Michiana's children and youth. Programs are presented in schools, community centers, and after school programs. Through these programs, Fischoff has served over 93,500 youth in the tri-state region since 1995; and on an annual basis, reaches more than 4,000 students, many of whom are at under-resourced and Title 1 schools within our community. Fischoff's programs give local students first-hand, close-up, personal experiences with some of the finest chamber musicians in the world.
Our Commitment to Equity, Diversity & Inclusion
Fischoff commits to working to end the legacy of systematic racism currently embedded in the chamber music world. While the chamber music canon has been rooted in the Western European tradition, we acknowledge that many voices of the past and present have been underrepresented. Fischoff vows to make every person feel welcomed into the chamber music community. We embrace our leadership role in ensuring ever more diverse competitors, jurors, audiences and staff members. Through our unique platform, the Fischoff National Chamber Music Competition will help expand and transform the canon through education and by encouraging performances by composers of color and of different cultural heritages, traditions, and legacies.
The Fischoff National Chamber Music Association stands in solidarity with all who seek to eradicate racism, violence, and injustice. We will work to use our platform to not only inspire change, but also put change into action.