Committed to music education, Fischoff partners with its distinguished Competition alumni to deliver free, innovative music programs to Michiana's children and youth. Artists perform for and interact with children, creating an open educational environment for those who may have limited experience with classical music. The programs are taken directly to audiences in familiar environments – in schools, libraries and community centers. Fischoff's programs give local students first-hand, close-up, personal experiences with some of the finest chamber musicians in the world.
Since 1995, these programs have served more than 97,500 children, reaching more than 4,000 children annually placing particular emphasis on underserved and at-risk communities. Thanks to our generous supporters, Fischoff's educational programs are offered at no cost to participants.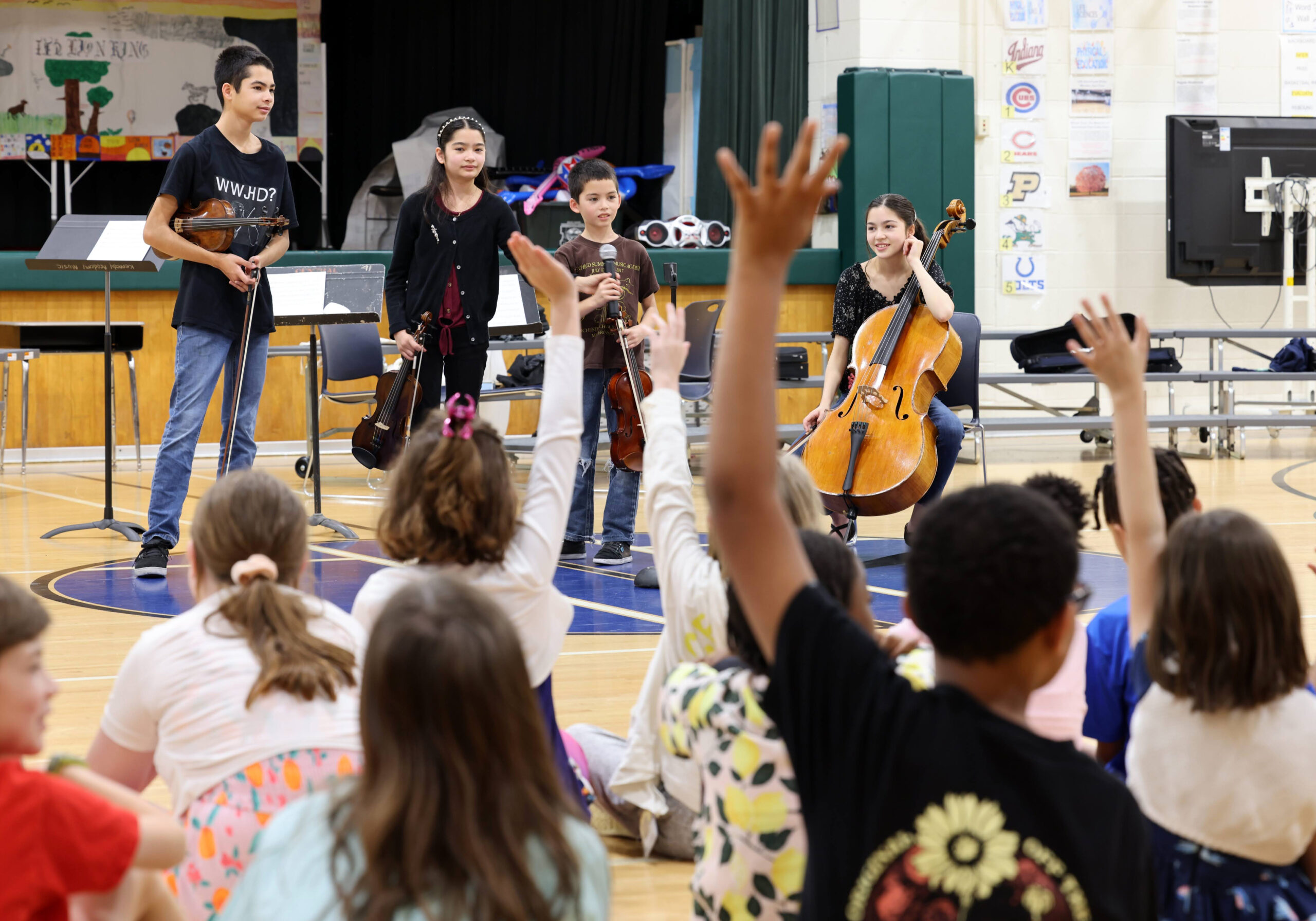 Peer Ambassadors for Chamber Music
During the competition weekend, carefully chosen junior ensembles are invited into area classrooms to present interactive performance-workshops for elementary school students. The program's purpose is to present to little learners a friendly introduction to chamber music.
(Serving grades 2-5)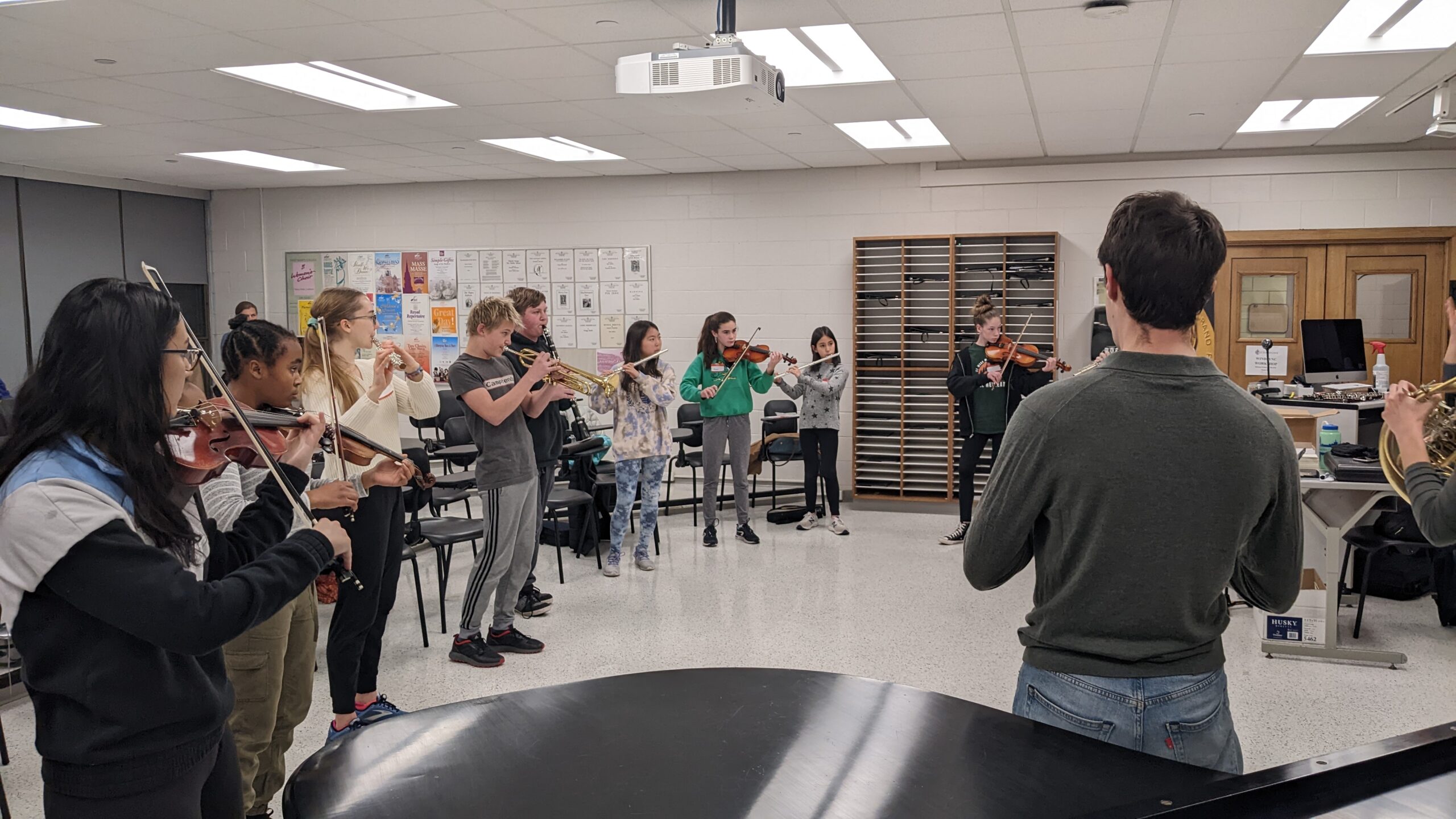 Arts-in-Education Residency
This residency is awarded to Fischoff's Ann Divine Educator Award winner acknowledging a Fischoff alumni ensemble who has demonstrated outstanding and imaginative education programming for children. This weeklong community outreach residency in St. Joseph and Elkhart Counties consists of interactive Stories & Music concerts in schools along with masterclasses, workshops and community concerts.
(Serving grades 2-12)
Fischoff Chamber Music Academy
Be part of Fischoff's merit-based scholarship chamber music program for pre-college students in Michiana. This tuition-free program provides high quality chamber music education including coaching sessions, workshops, masterclasses and performance opportunities.
Program runs Sept-May.
(Serving grades 6-12)
Stories & Music: Videos & Activities
Part of the Arts-in-Education residency, Fischoff's flagship Stories & Music program is for our youngest audiences to encourage literacy and exposure to live music. Access Fischoff's archive of featured Stories & Music books and meet our musical storytellers. Includes links to companion activities teachers and parents will love to share with kids.
(Serving grades 2-5)